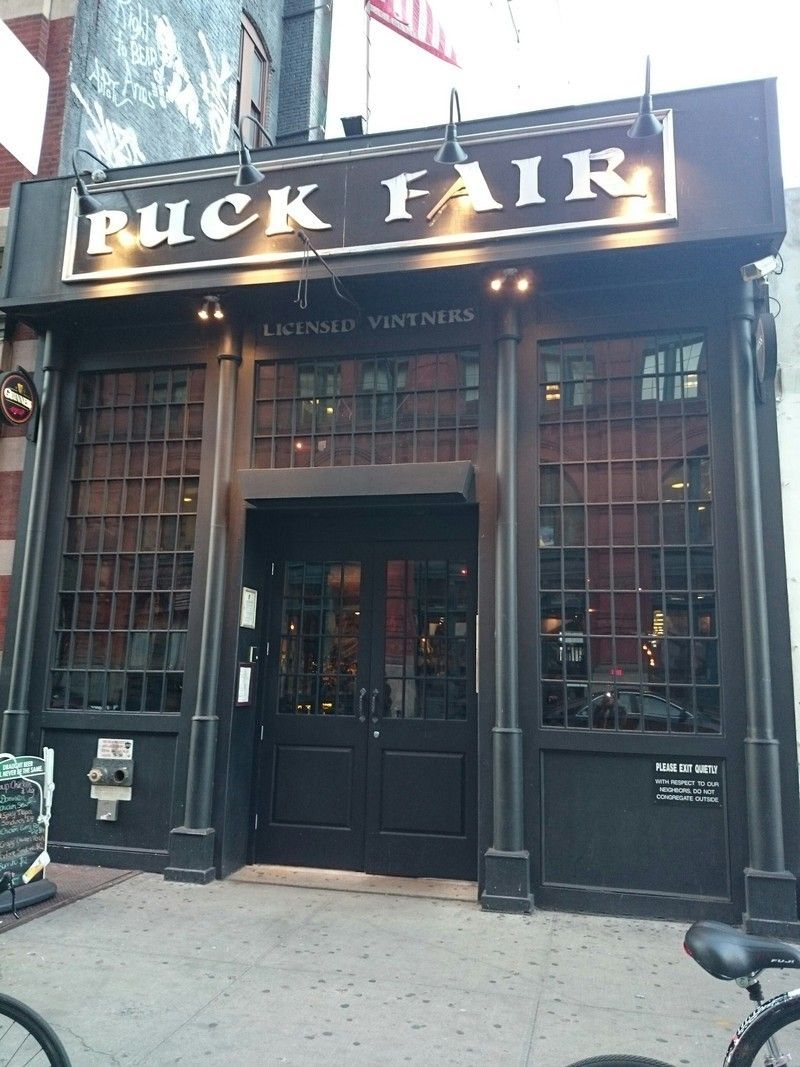 Puck fair in SoHo, NYC. Former brunch spot for David Bowie, celeb haunt and cause of my low back pain!
I was a waitress in New York City back then, and during 10-hour shifts on my feet, my low back would start to spasm, the pain was unbearable and I would hobble home after my shift at 2 am only to lie awake in pain.
But then I saw a genius of a massage therapist who told me to buy a DVD called Yoga for Low Back Pain. 
From the very first time I followed the DVD from my living room in Brooklyn, I was hooked. The mindfulness, the movement, the breath and the easing of my low back pain - I found the magic of yoga in my first experience of it.

I learned that yoga could help me manage my low back pain but I didn't quite understand why or how - I now know it is caused by a lack of release in my hamstrings and my psoas (from too much standing or sitting) and these days when my body is in need of movement, the ache in my low back reminds me that I have been off my mat too long.
In 2001 in NYC, hot yoga was booming with studios opening everywhere but with my English-Irish rosy-cheeked pallor and tendency to go tomato-purply-red in the heat of summer I was too intimidated to set foot anywhere near all those bendy people in a hot room.
It was years of DVD practice later that I finally took what felt like a very brave step into an actual yoga studio, which actually wasn't scary, most people were not bendy pretzels or skinny, the poses were all familiar to me and there was a unity in our movement and breath, a connection within that space that I have never found anywhere else.
I miss in-person classes, but I also love my home practice, alone, with a screen and one of my favourite teachers on the other side of it (and earbuds to block out the sound of my kids running around in the background!!)
So while we're riding out more restrictions here in Calgary, I think back to those days of me and my DVD on the rug in Brooklyn and I remember that yoga on a screen is where I fell in love with my practice.
And I know that the possibility of outdoor yoga isn't far away now, with the sun on our backs and the grass under our mats.

Sinéad