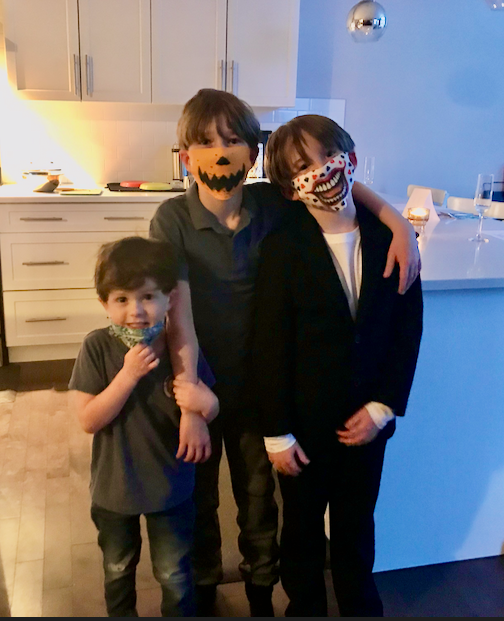 This past weekend was my first 'lockdown' birthday!

Our three boys set up a restaurant in the kitchen called 'Yummy Bros' so that they (age 10, 8 and 5) could serve us our food (and make a stack of cash for the honour, of course!)
BONUS - they now know how to pour a nice glass of Prosecco! 
On my birthday last year, the news was building about a virus spreading around the world, but it seemed so far away and we felt safe here in Canada.
A year ago I was managing a Yoga studio, leading eight in-person classes per week and juggling family life and the kid's activities. Life was FULL, but maybe a little too full - there were certainly more frayed tempers and more rushing around back then.
I could never have imagined teaching an online yoga class, and I resisted it for such a long time, hiding behind excuses of having a house full of kids, a puppy with a potential for yapping, no time to set up the technology...
But then I realized how much I enjoyed taking online yoga classes - and I MISSED teaching yoga, so much.

The tech part of things was nowhere near as hard to figure out as I had feared. I'm so glad I took the leap.

What have you learnt this past year that you never thought you would?

❤️  Patience and tolerance in abundance.
❤️  More time in our homes than we ever thought we needed.
❤️  An ability to deal with stress and pressure heavier than we thought we ever could.


Restrictions here are changing all the time so keep an eye on my schedule for updates to upcoming classes, in person, online or outdoors in the summer!
All the best 
Sinéad